Weber is a Top name when it comes to grill brands. There has been no other grill brand that dominates the price range that Weber has so far.
Weber is one of the top Grills sold all over the world, and there has not been a grill brand so far that has made even half its market in sales.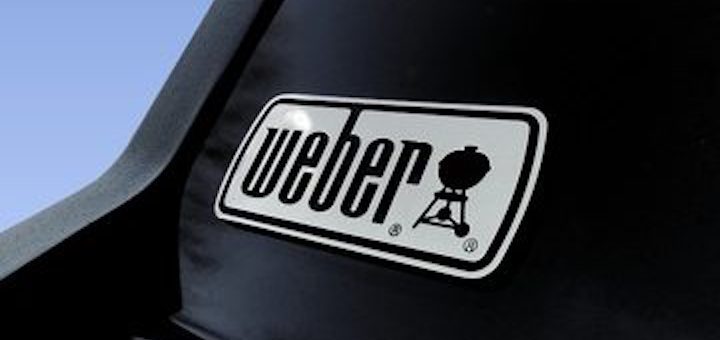 ---
Are Weber Grill Really Worth Their Price Tag
There is absolutely no comparison. Weber Grills is absolutely worth the money and is one of the best investments that you will ever make in a good grill.
There are plenty of Weber models and types of the grill so you can go from an affordable classic Charcoal grill model to the more expensive gas or electric models whichever is in your budget range.
The Weber Charcoal Kettel grill original is one of its best sellers because it is affordable and excellent quality with everything that you will ever need in a Goood Charcoal grill.
Weber Grill is made from the finest quality durable materials and therefore lasts much longer than most other grill brands; they also feature technologies that are really advantageous and not only a gimmick.
Furthermore, Weber after-sales support is excellent, and you will always find affordable parts and additional extras fr your Weber grill.
---
The Various Types of Grills Weber® Offers
Weber manufactures a few fantastic grill types, each model in the range, with its own unique features.
Here are a few of the types of grills, keeping in mind that there are different models to each range;
Gas – Weber offers a range of Gas fueled grills, each with many unique features and additional, as well as different sizes, and standing or tabletop options. Weber Gas grill is designed to be more compact and space-saving than other Gas grill brands, which can take up quite a lot of space.
Charcoal -One of my top favorites is the Original Weber Charcoal fueled kettle Grill, which we have had for many years now. There are also small and more advanced Charcoal grill models from weber with even more features.
Electric – The Weber electric grill now comes with the unique feature of being able to sear meats, which are quite difficult in most electric grills. Most of the Weber electric grills are also more compact and designed for indoor use.
Portable – Space-saving and more compact design Weber grills are available in the charcoal, gas, or electric models, which are easily portable and foldable.
Toys – Another fun addition from Weber is their Toy grill fro your little ones, which is an almost exact replica of the original kettle grill complete with lights and sounds to simulate crackling charcoal.
---
Features of a Good Weber Grill
Cast iron or Steel cooking Grates.
Large Ash and Grease Trays.
Aluminum or porcelain-coated lid.
Built-in Thermometers.
Air vents for temperature control.
With or without wheels and a stand.
Infinite control burner valve settings on the Gas models and an instant-start ignition button.
---
Reviews: The Best Weber Grills
Below are the top and most favourable models in Grill from Weber a top rated Grill Brand;
---
1
This is a Natural gas-operated model from Weber that is electronically ignited.
It comes with a removable folding work table and a Built-in Lid Thermometer.
The Grates are made from non-stick durable cast iron.
The lid and body are made from durable and heat-retaining aluminum.
There are ventilation holes and a Glass-reinforced nylon frame.
There is also a removable and easy to clean grease catching pan.
---
2
The Spirit two is another top favorite in the Weber Gas Grill models with its unique flavoring bar technology.
Boast the Gs4 grilling system with improved infinity ignition, burners, porcelain enamel Flavorizer bars, and the grease management system.
There is a large 450 square inch cooking grate from porcelain enamel coated cast iron with additional flavorizor bars.
Offers 26500 BTU's per hour of cooking from the main burners with fuel gauge.
An open cart six tool hok design and two large wheels for portability; it.
There are also a few color options to choose from in this range.
---
3
The Weber Original Charcoal kettle Braai has just never lost its touch and is still one of Weber's best sellers.
A basic Porcelain-enameled bowl and lid system that retains heat and will not rust or peel easily.
The grates can hold up to 19 burgers and are made from premium stainless steel that is also hinged for easily adding charcoal while grilling.
A one-touch cleaning system with a high capacity ash catcher for hassle-free cleanup.
You can also easily slide the lid on to the Tuck-away lid holder to avoid placing it on the ground.
---
4
The Weber Performer is a more advanced Technology Charcoal grill that is also more compact in size.
The Grates can hold up to 13 burgers and are made with an additional burger press.
There is also the Tuck-away lid holder to keep your lid on when the grill is open.
A cooking grate that is compatible with all GBS inserts and that I hinged for tending to charcoal easily.
There are additional tool hooks for hanging utensils as well as an aluminized steel one-touch cleaning system.
The built-in lid thermometer easily displays the internal temperatures of your grill for you to see.
---
5
The Smokey joe from Weber is a small and portable charcoal Grill version, which is ideal for camping, picnics, and even tailgating parties.

Small and compact made with porcelain enameled steel for the bowl and lid.
The grates are made from plated steel and have a heavy-Guage for use with charcoal.
Ther is a Tuck-In carry lid lock.
This grill also comes in many color selections to choose from, and the legs are foldable for storage and portability.
---
6
The Weber Electric Grill model is smaller and more compact, making it ideal for indoor use and comes with or without a stand for tabletop use.
This is a 1560 watt electric grill with a 189 square inch cooking area.
The cooking grates are made from porcelain-coated cast iron, and the body and lid and bowl are manufactured from cast aluminum.
There are also infinite control valve burner settings and a 6 foot grounded cord for electrical input and output.
The dimension of this grill is 14.5 H x 27 W x 16.5 D.
---
Index Table: Top Rated Weber Grills
---
---